As we are less than 24 hours away  from election day, we have some opportunities to engage the election nationally for you to pass on to your campuses for students, faculty, staff, and community.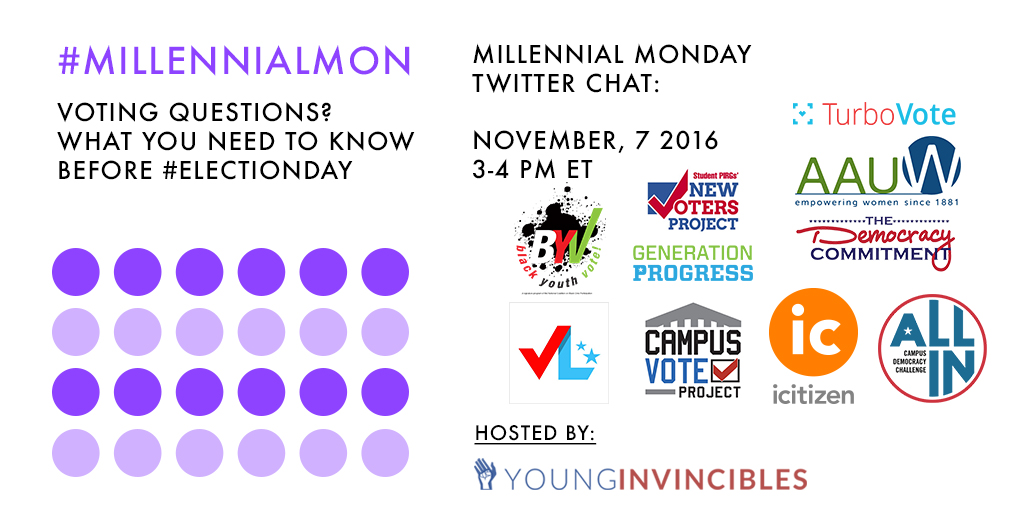 Millennial Monday: Voting Questions?  What You Need to know Before #ElectionDay
The Students Learn Students Vote coalition (SLSV) is sponsoring a Twitter Chat using #MillennialMon on Monday, November 7, 3-4 pm ET hosted by Young Invincibles @YoungInvincible.  TDC is a partner in this event and the program promises to answer all last minute questions concerning voting the this year's election.

TDC Tweeter Chat using #iVoted16
Please join TDC in a week-long Tweeter Chat using #iVoted16 and share your experience engaging in this election.  The most compelling tweets will be highlighted nationally in our next newsletter.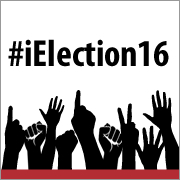 Election Night Returns Party Tweet-Up using #iElection16
As part of the ADP/TDC Engage the Election 2016 intiative powered by icitizen, James Madison University is hosting an Election Night Returns Party and Tweet-Up on 11/8 from 7 pm-12 am.  Verdis Robinson, TDC Interim National Manager, will be on the scene to interview attendees, record reactions to returns, and help celebrate our democracy in action.  Join us on tweeter by using #iElection16 and visit the TDC facebook page for live feeds every half an hour until a new president is elected.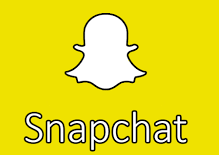 Join TDC interim National Manager on Snapchat:  tdcnational
Verdis Robinson will be snapchating while at JMU's Election Night Return Party capturing reactions, experiences, stories, and comments.  Join his snapchats every half an hour opposite the facebook live feeds until a new president is elected.