National Manager:

Gabriel A. Arteaga is honored to serve as National Manager for The Democracy Commitment, where he is tasked with organizing community college students around politics and civic engagement. As the youngest of six brothers and sisters, born to Salvadoran immigrant parents, Gabriel seeks to uplift disadvantaged youths and families like his own.
Gabriel's professional background centers on community organizing, fundraising, and public service. More recently, Gabriel served as the most senior district representative in the Hayward District Office of U.S. Congressman Eric Swalwell (D-15). Prior to that, Gabriel was a Congressional Aide for U.S. Congresswoman Anna G. Eshoo (D-14), a Congressional Intern for US Senator Barbara Boxer (CA), and an Executive Assistant to the Progressive Era Project – a consortium of leading donors in California who seek to promote progressive policies and leadership for underrepresented communities.
Gabriel received his B.A. in Political Science and Law & Society from the University of California, Riverside. He is also a proud product of California Community Colleges, having graduated from the College of San Mateo (CSM). While at CSM, he served as a Student Senator, was President and Co-Founder of Latinos Unidos, and was selected to represent his college at the American Students Association of Community Colleges - Washington D.C. National Conference.
Currently, Gabriel serves on the board for La Familia Counseling Service - Hayward, an inclusive Latino community-based, multicultural organization committed to strengthening the emotional wellness of individuals and the preservation of families.
Gabriel was born in San Francisco, CA, enjoys playing soccer, and lives with his wife in Washington D.C.
To contact Gabriel, please email him at [email protected] or call 202.478.4656.
Co-Founder: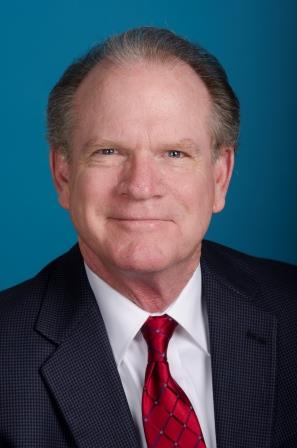 Dr. Bernie Ronan is the Associate Vice Chancellor for Public Affairs of the Maricopa Community Colleges. He oversees the Division of Public Affairs, which includes government relations, marketing, media relations, communications, as well as the Center for Civic Participation.  He has been an administrator in the Maricopa Colleges for the past 20 years, including serving as the Acting President of Mesa Community College in 2007-8.
Prior to his service in the Maricopa Colleges, Bernie was Deputy Director of the Arizona Department of Commerce, and Deputy Associate Superintendent of the Arizona Department of Education.
Over his career as a public administrator, he has developed numerous community partnerships and has done research and analysis on public policy issues. An Arizona native, he has his doctorate in public administration from Arizona State University.
Co-Founder:

Dr. Brian Murphy is president of De Anza College in Cupertino, California. In 2011, he was instrumental in the development of The Democracy Commitment, a national project aimed at ensuring that every community college student has an education in democratic practice. Previously, Murphy was executive director of the San Francisco Urban Institute at San Francisco State University, a position he held after serving as chief consultant to the California State Legislature's review of the Master Plan for Higher Education in the late 1980s. Murphy taught political theory at the University of California, Santa Cruz, Santa Clara University and San Francisco State University, and has served on several city commissions and nonprofit boards. He earned a bachelor's degree from Williams College and master's and doctoral degrees from the University of California, Berkeley, all in political science.
Murphy has been president of De Anza College since 2004. A key focus of his presidency is the preparation of students to be active, involved citizens committed to transforming their communities. This vision lead to the creation of De Anza's Institute for Community and Civic Engagement.
To learn more about The Democracy Commitment's Steering Committee, click here.