Interim National Manager:
Verdis LeVar Robinson joins the leadership team of TDC as the interim National Manager after serving as a tenured Assistant Professor of History and African-American Studies having taught writing-intensive, web-enhanced, service-learning courses at Monroe Community College (MCC) in Rochester, New York, for ten years. In addition to serving as MCC's TDC Campus Coordinator since the beginning of the initiative, he has served on TDC National Steering Committee and on the Advisory Council for its Economic Inequality Initiative. Professionally, Verdis is a fellow of the Aspen Institute's Faculty Seminar on Citizenship and the American and Global Polity, and the National Endowment for the Humanities' Faculty Seminar on Rethinking Black Freedom Studies: The Jim Crow North and West.  Additionally, Verdis is the founder of the Rochester Neighborhood Oral History Project that created a walking tour of the community most impacted by the 1964 Race Riots, which has engaged over 300 members of Rochester community in discussion and learning.  He holds a B.M. in Voice Performance from Boston University, a B.S. and an M.A. in History from SUNY College at Brockport, and an M.A. in African-American Studies from SUNY University at Buffalo. See his blog post to learn more about him.
Co-Founder: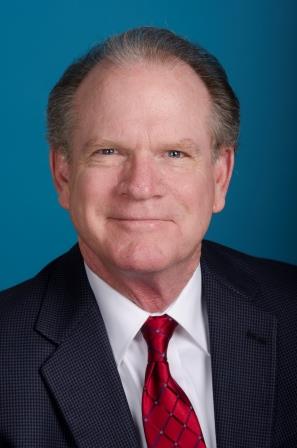 The Late Bernie Ronan was tireless in his work for democracy, and every element of The Democracy Commitment network bears his imprint. He was an organizer, advocate, leader, and an eloquent spokesman for community college students. He was also a profound theorist of democratic culture and wrote about the significance of democratic engagement in the lives of students.   He was the Associate Vice Chancellor for Public Affairs of the Maricopa Community Colleges. He oversaw the Division of Public Affairs, which includes government relations, marketing, media relations, communications, as well as the Center for Civic Participation.  He had been an administrator in the Maricopa Colleges for the over 20 years, including serving as the Acting President of Mesa Community College in 2007-8.
In honor of his tremendous devotion and commitment to TDC and the national civic engagement movement, we renamed our TDC student scholarship award after him last year.  The "Bernie Ronan Award" will stand as a living testimony to this good and loyal friend.
Co-Founder:

Dr. Brian Murphy is president of De Anza College in Cupertino, California. In 2011, he was instrumental in the development of The Democracy Commitment, a national project aimed at ensuring that every community college student has an education in democratic practice. Previously, Murphy was executive director of the San Francisco Urban Institute at San Francisco State University, a position he held after serving as chief consultant to the California State Legislature's review of the Master Plan for Higher Education in the late 1980s. Murphy taught political theory at the University of California, Santa Cruz, Santa Clara University and San Francisco State University, and has served on several city commissions and nonprofit boards. He earned a bachelor's degree from Williams College and master's and doctoral degrees from the University of California, Berkeley, all in political science.
Murphy has been president of De Anza College since 2004. A key focus of his presidency is the preparation of students to be active, involved citizens committed to transforming their communities. This vision lead to the creation of De Anza's Institute for Community and Civic Engagement.
Executive Committee Chair
Dr. John J. Theis is the Director of the Center for Civic Engagement at Lone State College in Texas after serving as a political science professor.  Theis received a Bachelor of Administration degree from the University of Tulsa. He also earned a Master of Arts degree from Oklahoma State University. He earned a Ph.D. from the University of Arizona.  In 1997, Theis published an article entitled, "The Institutionalization of the American Presidency: 1924-1992", which he co-authored with Lyn Ragsdale.
Theis has presented numerous papers which include: "Split Ticket and Divided Government" to the American Political Science Association in 1994; "The Institutionalization of the American Presidency" to the Midwest Political Science Association; and "Split Ticket Voting in American Elections: A Pooled-Time Series Analysis" to the Southwestern Social Science Association, which he co-authored.
Theis has also delivered a variety of presentations. He also served as moderator during a discussion of "Engaging the Community: Student Perspectives" before the American Democracy Annual meeting. He also presented, "Rabble Rousers: Engaging Students from the Classroom to the Campus" with LSC-Kingwood history professor Steve Davis and Dr. Rebecca Riley, vice-president of academic instruction.
Theis' professional awards include: LSC-Kingwood Innovator of the Year, Man of the Year by the United Methodist Men, Missouri West Conference, and the Governor's Award for Excellence in Teaching.
Executive Committee Members
William Coppola
President
Tarrant County College, TX
Fagan R. Forhan
Assistant Dean, K-12 Partnerships & Civic Engagement
Mount Wachusett Community College, MA
Kurt Hoffman
Senior Vice President of Instructional and Student Affairs
Allegany College of Maryland, MD
Lavita McMath Turner
Director of Government and External Relations
Guttman Community College, NY
Brian Murphy
President
De Anza College, CA
Verdis Robinson, Ex Officio
Interim National Manager
The Democracy Commitment
To learn about The Democracy Commitment's National Steering Committee, click here.