National Coordinator:
Amee Bearne received her B.A. in Political Science from San Francisco State University (SFSU), a founding member for the TDC sister-organization, American Democracy Project. Amee transferred to SFSU from one of The Democracy Commitment's early signatories, Santa Monica College, where she studied politics and interned for her State Senator.
While in San Francisco, Amee worked for the Institute for Civic & Community Engagement employing community development tools and policy and data analysis skills toward the betterment of District 11. She also worked in the office of District 11 Supervisor John Avalos as liaison between a newly formed community organization — representing half the district — and the supervisor's office. Her work included BART line and station renovations, building social capital between communities and local colleges and universities, and presenting Census data analysis to inform city officials of needs in the district's vulnerable populations.
Amee is currently attending the University of Maryland, College Park working toward a Master's degree in Urban Planning. She also volunteers for the National Building Museum in their Design Apprenticeship Program, (and their CityVision program in the past,) and is active in the youth & community outreach efforts of the Takoma Park Volunteer Fire Department.
To contact Amee, please email her at bearnea@aascu.org or call 202.478.4675.
Washington, D.C. Intern:
Amabella Lambinicio is a recent graduate of Mount Holyoke College (MHC), where she received a degree in Environmental Studies with a concentration in Environment and Development. Amabella transferred to MHC from a TDC early signatory, Kingsborough Community College in Brooklyn, NY. While at Kingsborough she took on leadership roles in a variety of student organizations such as, Student World Assembly, student government, and was captain of the women's tennis team. Having been immersed in civic engagement throughout her time at Kingsborough she found ways to continue her community and student organization involvement in Mount Holyoke and its town, South Hadley, Massachusetts. She worked for the Miller Worley Center for the Environment, volunteered for the Chicopee Boys and Girls Club, , and acted as an officer for the Filipina cultural society. For fun she played with the Women's Club Ice Hockey team for one semester.
Amabella has worked for other organizations including a five week internship in the Philippines working with Gawad Kalinga on farms and social enterprise ventures. She was also a NSF Research Experience Undergraduate Summer Fellow at UC Irvine Department of Earth System Science. Her research focused on using the Gravity Recovery and Climate Experiment (GRACE) satellites to measure global groundwater depletion.
Amabella plans to attend graduate school in pursuit of a degree in Geography.
Co-Founder: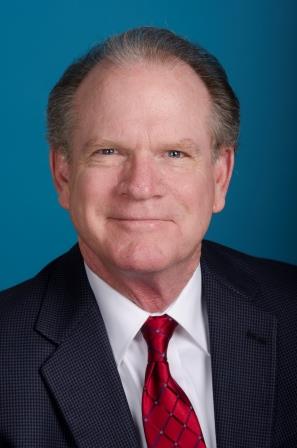 Dr. Bernie Ronan is the Associate Vice Chancellor for Public Affairs of the Maricopa Community Colleges. He oversees the Division of Public Affairs, which includes government relations, marketing, media relations, communications, as well as the Center for Civic Participation.  He has been an administrator in the Maricopa Colleges for the past 20 years, including serving as the Acting President of Mesa Community College in 2007-8.
Prior to his service in the Maricopa Colleges, Bernie was Deputy Director of the Arizona Department of Commerce, and Deputy Associate Superintendent of the Arizona Department of Education.
Over his career as a public administrator, he has developed numerous community partnerships and has done research and analysis on public policy issues. An Arizona native, he has his doctorate in public administration from Arizona State University.
An Arizona native, he has postgraduate degrees in theology and public administration, and obtained his doctorate in public administration from Arizona State University.
Co-Founder:

Dr. Brian Murphy is president of De Anza College in Cupertino, California. In 2011, he was instrumental in the development of The Democracy Commitment, a national project aimed at ensuring that every community college student has an education in democratic practice. Previously, Murphy was executive director of the San Francisco Urban Institute at San Francisco State University, a position he held after serving as chief consultant to the California State Legislature's review of the Master Plan for Higher Education in the late 1980s. Murphy taught political theory at the University of California, Santa Cruz, Santa Clara University and San Francisco State University, and has served on several city commissions and nonprofit boards. He earned a bachelor's degree from Williams College and master's and doctoral degrees from the University of California, Berkeley, all in political science.
Murphy has been president of De Anza College since 2004. A key focus of his presidency is the preparation of students to be active, involved citizens committed to transforming their communities. This vision lead to the creation of De Anza's Institute for Community and Civic Engagement.