National Coordinator:

Stephanie South is thrilled to have the chance to serve as the national coordinator of The Democracy Commitment.  In May of 2010, Stephanie received her B.A. in political science from the University of Northern Colorado, an American Association of State Colleges and Universities (AASCU) member and former American Democracy Project campus; she minored in leadership and journalism. During her time as an undergrad, Stephanie was heavily involved in civic activities on campus; she also wrote her senior thesis on community organizing and dialogue and deliberation. Following college, she spent two years in Colorado Springs, Colorado as a part of the El Pomar Fellowship, a leadership development and nonprofit management-training program. Stephanie came to AASCU in the fall of 2012 to assist with various projects in AASCU's Division of Academic Leadership and Change, including ADP and the annual TDC/ADP national meeting.
Stephanie is currently attending American University and working toward a Master of Public Administration. She is also training for her first half and full marathon and spends much of her spare time running through the District.
To contact Stephanie, please email her at souths@aascu.org or call 202.478.4656.
Co-Founder: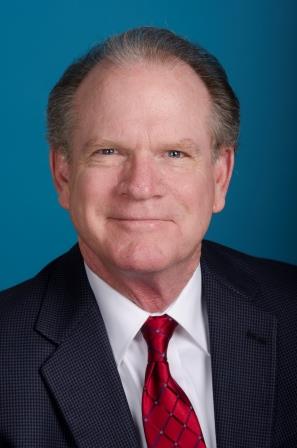 Dr. Bernie Ronan is the Associate Vice Chancellor for Public Affairs of the Maricopa Community Colleges. He oversees the Division of Public Affairs, which includes government relations, marketing, media relations, communications, as well as the Center for Civic Participation.  He has been an administrator in the Maricopa Colleges for the past 20 years, including serving as the Acting President of Mesa Community College in 2007-8.
Prior to his service in the Maricopa Colleges, Bernie was Deputy Director of the Arizona Department of Commerce, and Deputy Associate Superintendent of the Arizona Department of Education.
Over his career as a public administrator, he has developed numerous community partnerships and has done research and analysis on public policy issues. An Arizona native, he has his doctorate in public administration from Arizona State University.
Co-Founder:

Dr. Brian Murphy is president of De Anza College in Cupertino, California. In 2011, he was instrumental in the development of The Democracy Commitment, a national project aimed at ensuring that every community college student has an education in democratic practice. Previously, Murphy was executive director of the San Francisco Urban Institute at San Francisco State University, a position he held after serving as chief consultant to the California State Legislature's review of the Master Plan for Higher Education in the late 1980s. Murphy taught political theory at the University of California, Santa Cruz, Santa Clara University and San Francisco State University, and has served on several city commissions and nonprofit boards. He earned a bachelor's degree from Williams College and master's and doctoral degrees from the University of California, Berkeley, all in political science.
Murphy has been president of De Anza College since 2004. A key focus of his presidency is the preparation of students to be active, involved citizens committed to transforming their communities. This vision lead to the creation of De Anza's Institute for Community and Civic Engagement.
To learn more about The Democracy Commitment's Steering Committee, click here.