By Stephanie R. South, TDC National Coordinator
As TDC National Coordinator Stephanie R. South prepares to transition out of the role, TCD is excited to welcome a new interim national manager (the title change makes this position equivalent to the staff management of the American Democracy Project)-Gabriel A. Arteaga. You can learn more about him below. Please note: a national search for the permanent national manager will occur later this spring.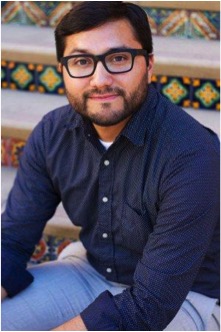 Gabriel A. Arteaga is honored to serve as National Manager for The Democracy Commitment, where he is tasked with organizing community college students around politics and civic engagement. As the youngest of six brothers and sisters, born to Salvadoran immigrant parents, Gabriel seeks to uplift disadvantaged youths and families like his own.
Gabriel's professional background centers on community organizing, fundraising, and public service. More recently, Gabriel served as the most senior district representative in the Hayward District Office of U.S. Congressman Eric Swalwell (D-15). Prior to that, Gabriel was a Congressional Aide for U.S. Congresswoman Anna G. Eshoo (D-14), a Congressional Intern for US Senator Barbara Boxer (CA), and an Executive Assistant to the Progressive Era Project – a consortium of leading donors in California who seek to promote progressive policies and leadership for underrepresented communities.
Gabriel received his B.A. in Political Science and Law & Society from the University of California, Riverside. He is also a proud product of California Community Colleges, having graduated from the College of San Mateo (CSM). While at CSM, he served as a Student Senator, was President and Co-Founder of Latinos Unidos, and was selected to represent his college at the American Students Association of Community Colleges - Washington D.C. National Conference.
Currently, Gabriel serves on the board for La Familia Counseling Service - Hayward, an inclusive Latino community-based, multicultural organization committed to strengthening the emotional wellness of individuals and the preservation of families.
Gabriel was born in San Francisco, CA, enjoys playing soccer, and lives with his wife in Washington D.C.